Part of In Pieces publication, order your copy here: https://growingpains.nl/In-Pieces
This collection of images and fairytale-like short stories, where each narrative is tied to a specific 'long object,' traces three generations of one Ukrainian family through wars and episodes of forced displacement—from Soviet rule to Nazi occupation and then to independent Ukraine and the current Russo-Ukrainian war. Focusing predominantly on small, intimate details and written from the female perspective, the book follows women in the family as they navigate the challenges of everyday life during a time of historical turmoil. Seemingly random and peculiar objects, each one of which is long, are explained one by one, weaving together a story of female resistance to grand narratives and great colonial powers.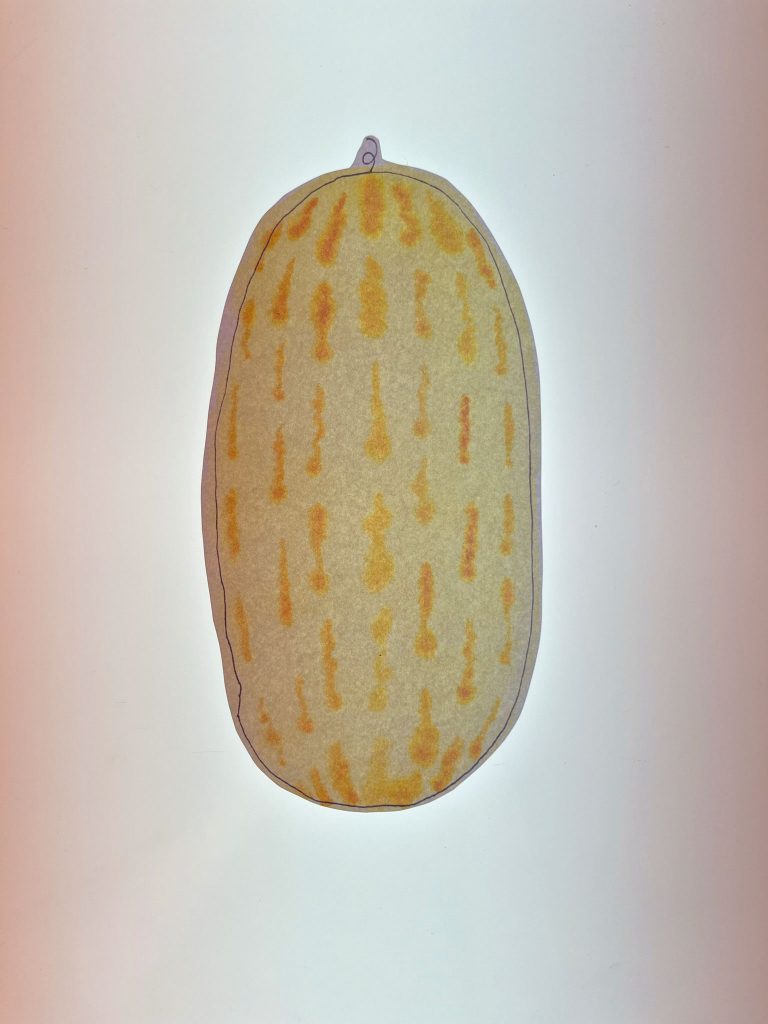 In Pieces is a collection of works by five artists of Ukrainian origin (Sophia Bulgakova, Lia Dostlieva, Ola Lanko, Katia Motyleva, and Kateryna Snizhko) which were made with a child in mind.
The Book of Long Objects by Dostileva beads the fairytale-like stories of successive generations of displaced women in her family onto a thread of her own memory. In Mother Tongue, Motyleva struggles to peel off and piece together her own identity – raised in a post-Soviet time – as she now nurtures her newborn with food from what once felt like home, as the traumas of war surface around her dinner table, turning it into a battlefield. Snizhko's I wish this paper had remained blank reflects the artist's struggle with the things she feels she must address. The act of embossing, creating abstract landscapes of colour, becomes a way to put distance between herself and painful events.
Bulgakova's we all woke up today from some kind of explosions embeds her personal exchanges with friends into elusive stereograms. The technique refers to the ubiquitous stereographic publications popular during the artist's childhood. Her sombre black-and-white interpretation of it speaks to the inaccessibility of her experience to most non-Ukrainians and the waning media coverage of the ongoing war. Finally, Lanko's Istopia is a game-like experience that invites us to explore emotion and communication through play.
Release date: November 2023