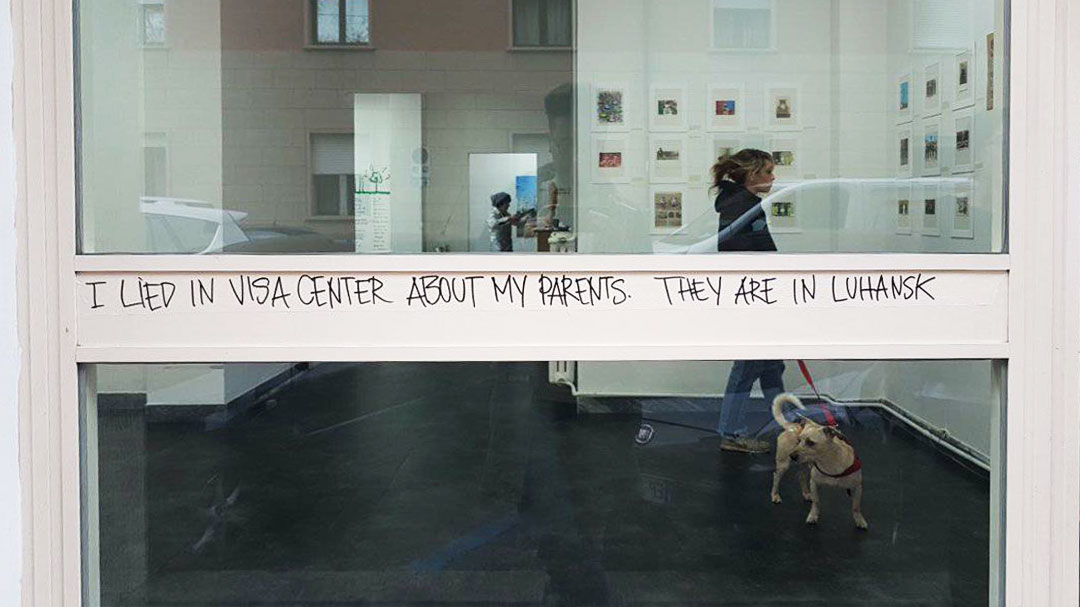 The starting point of this project was an anonymous inscription on the toilet wall in Martin-Gropius-Bau, which said "I lied in Visa center about my parents. They are in Luhansk." What do we know about its author? Only that it is most likely a woman from Luhansk (a city in Eastern Ukraine, currently occupied by Russian military and controlled by a so-called People's Republic of Luhansk), who lives abroad and is interested in art. And the fact that for some reasons she chose to present her experience as an anonymous statement in a public, and at the same time very personal, space of a toilet cabin. What I can tell about this woman and what I can imagine about her, makes her experiences similar to my own. I can imagine her daily routine in a foreign environment, thousands miles away from the warzone, in a safe country, having to conceal her problems, to remain silent about them in order not to disturb too much happy people around her, not to display in public her wounds, not to be different from others.
In this research, I intended to analyse in depth the reasons for blocking the disturbing messages, for concealing the traumatic experience, and for being ashamed of it, the mechanisms that force trauma to look for sideways to express itself, to inform about its existence, and the ways of visual expression of traumas.
Exhibitions:
2018 I Lied in Visa Center, Gallleriapiù, Bologna, Italy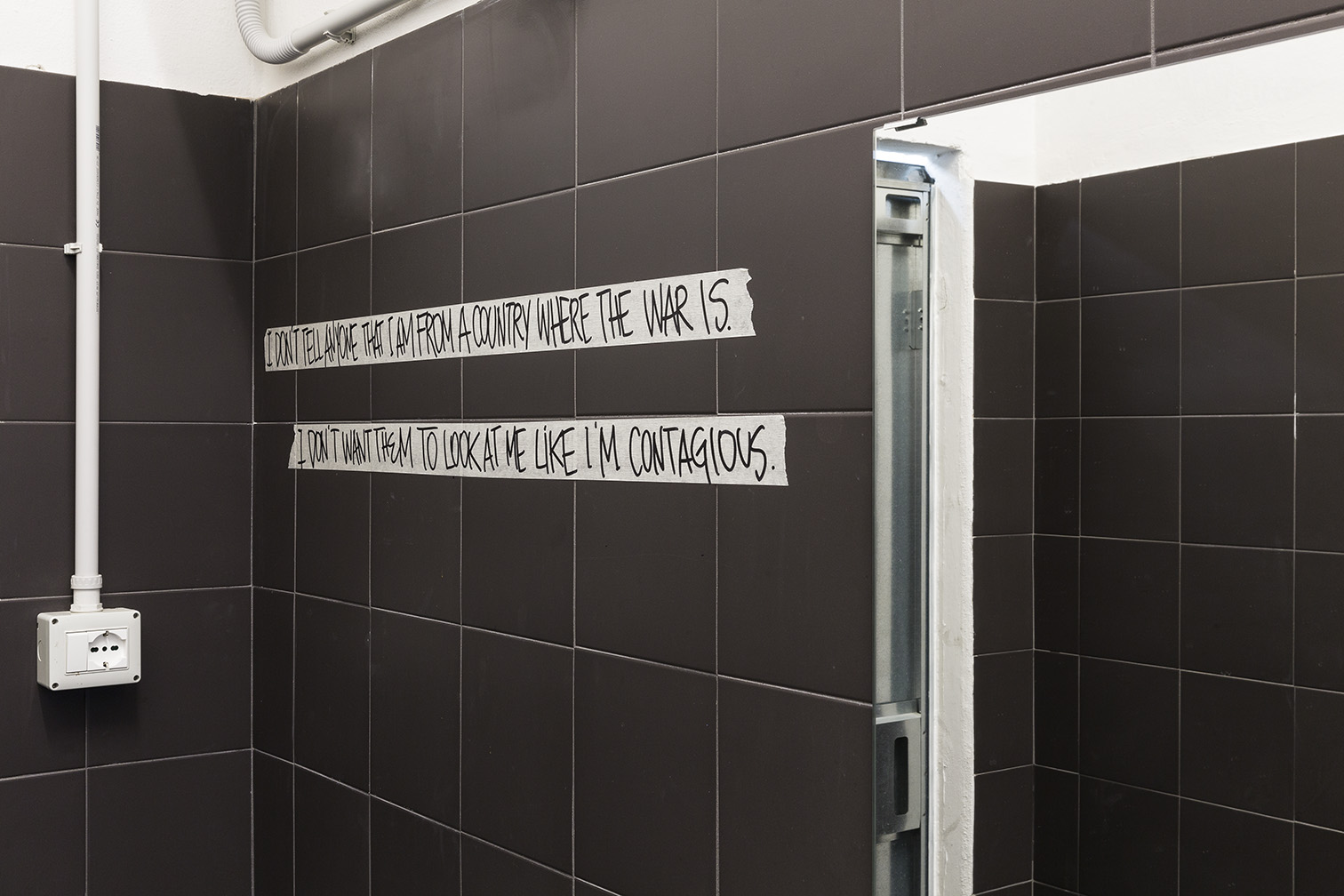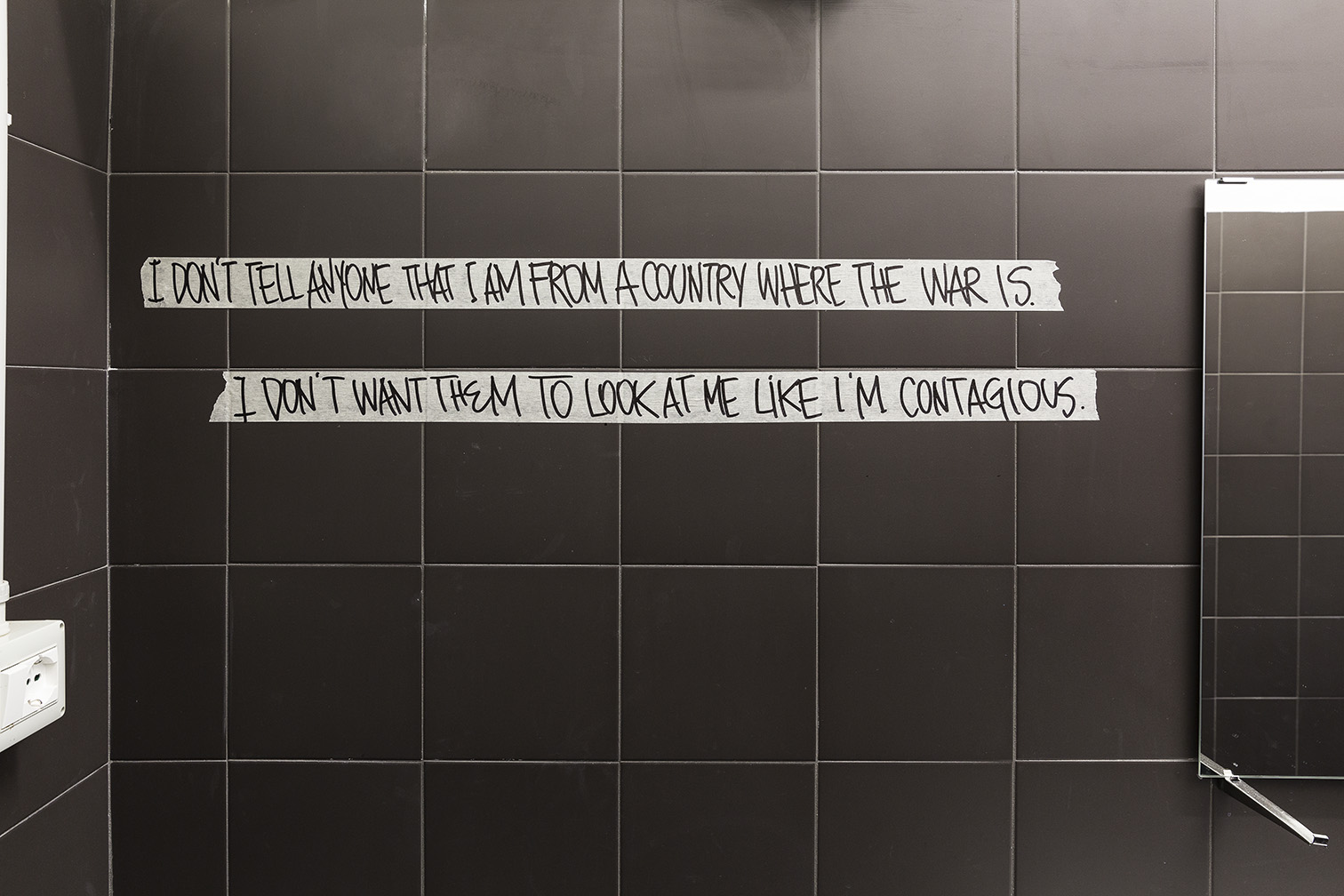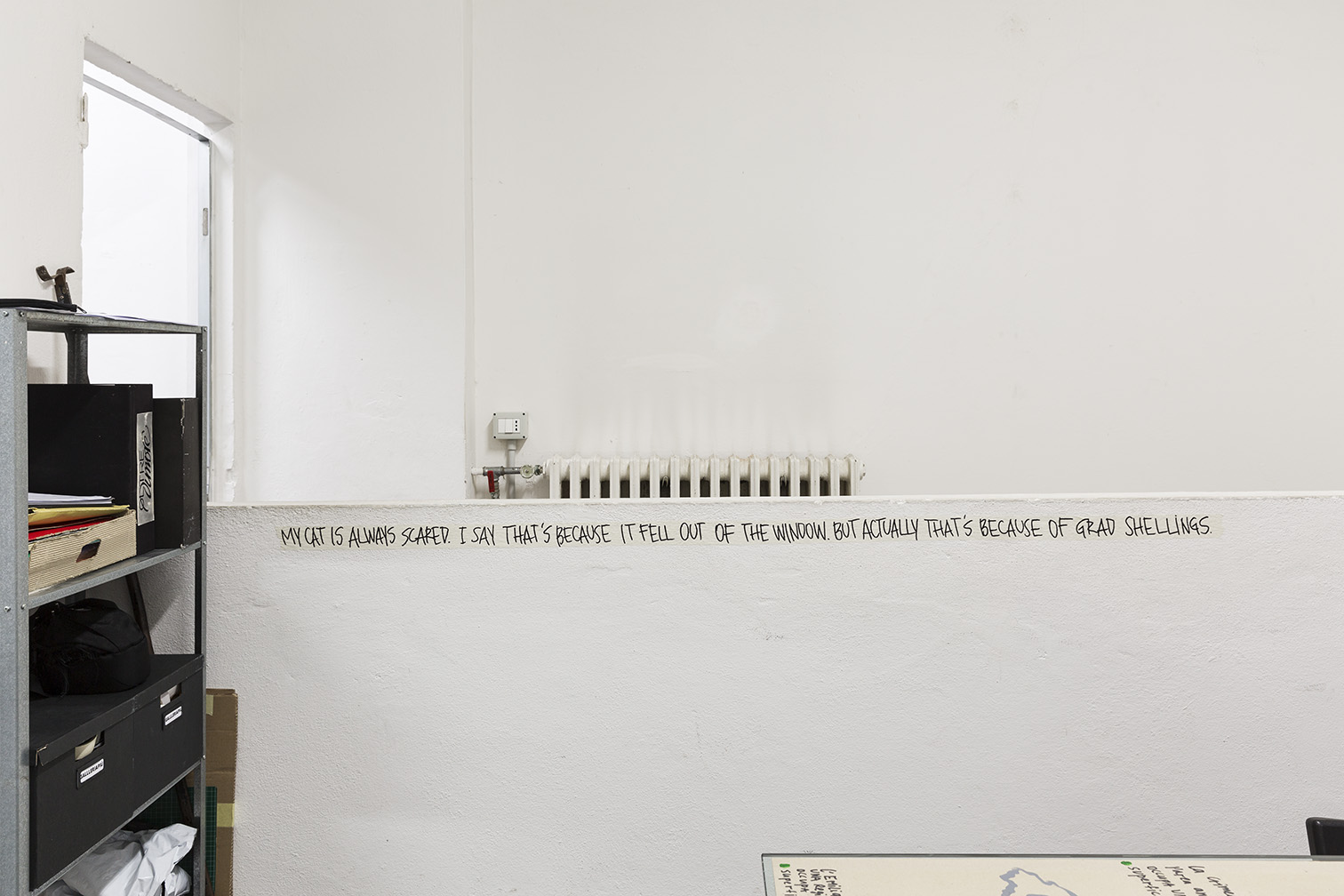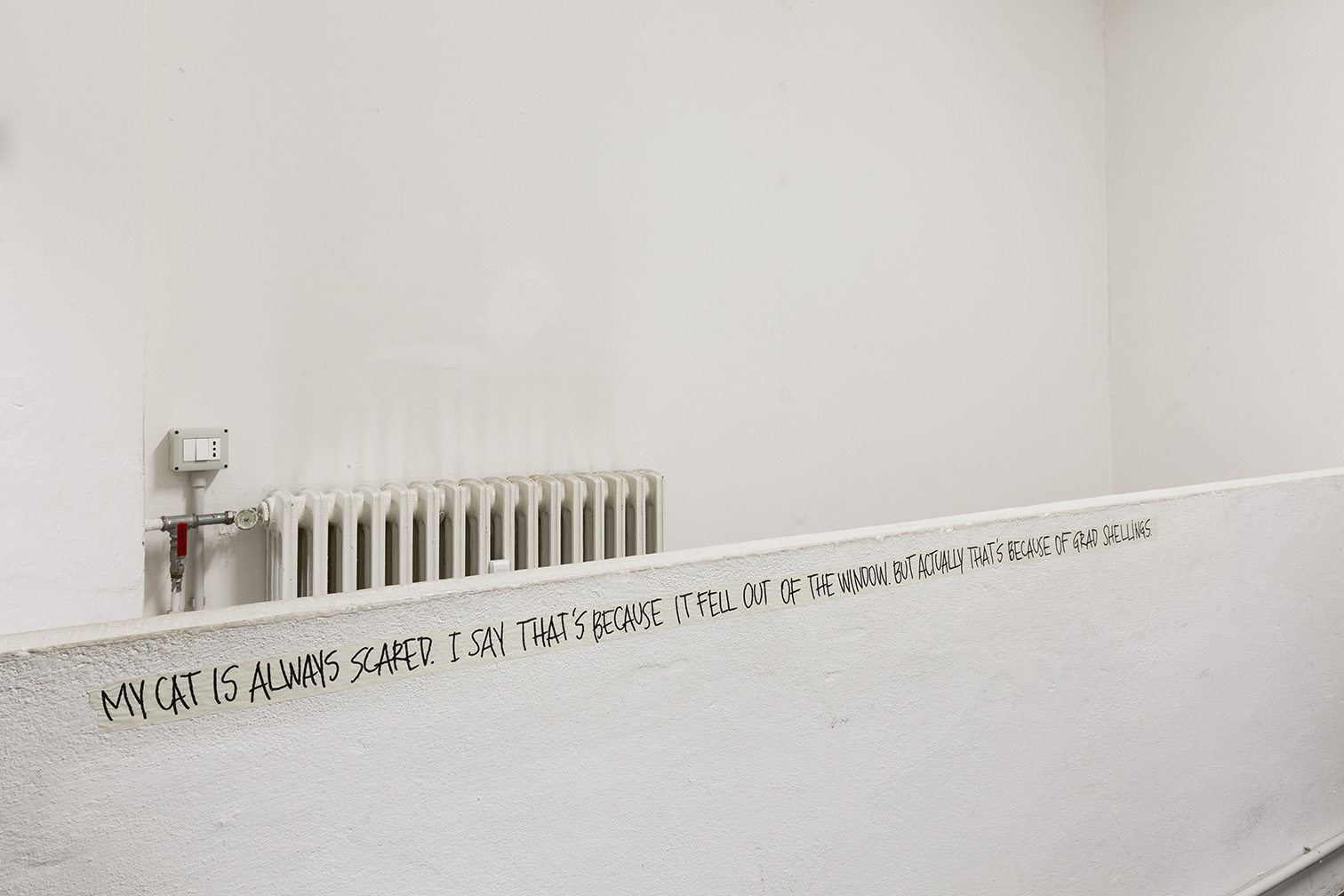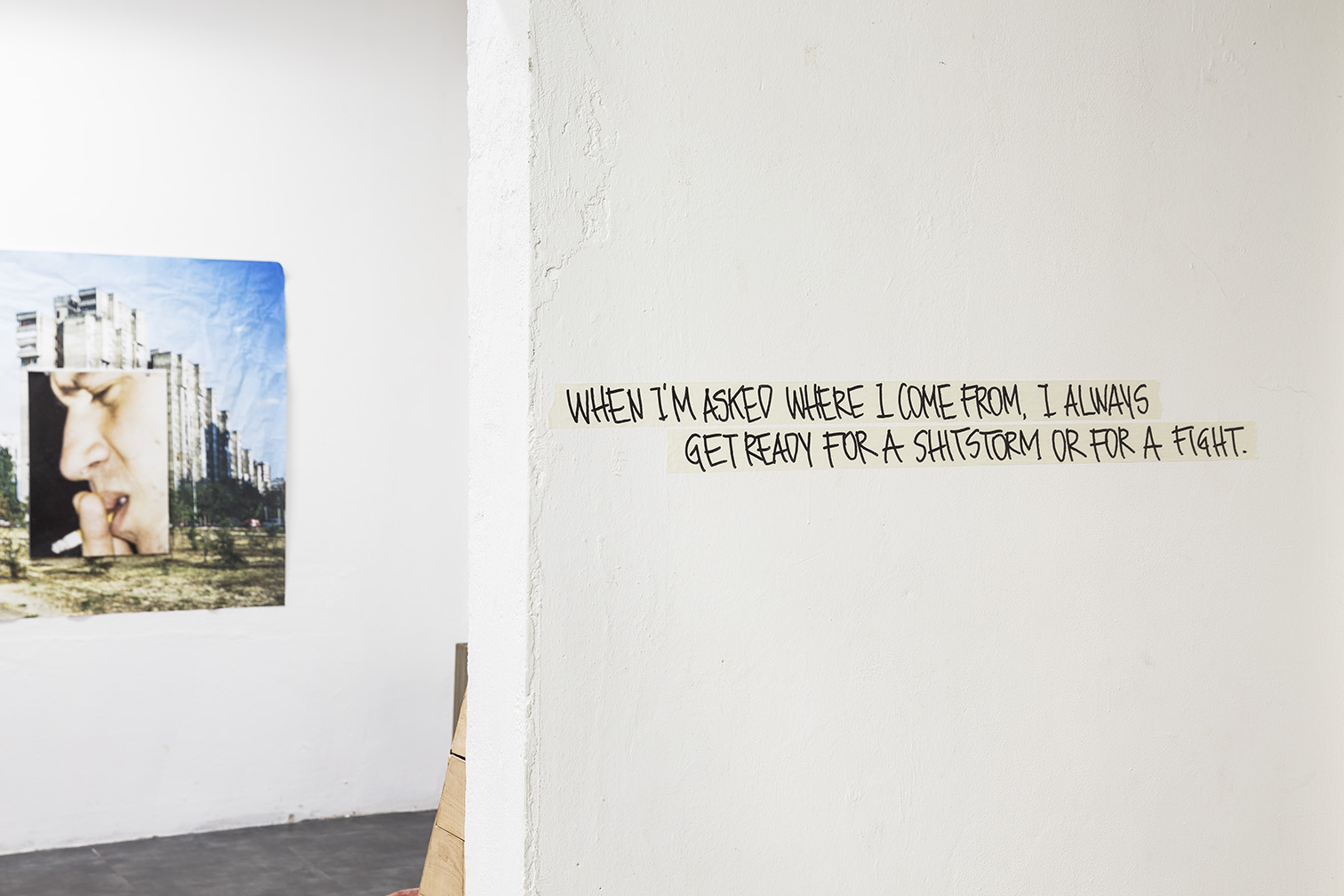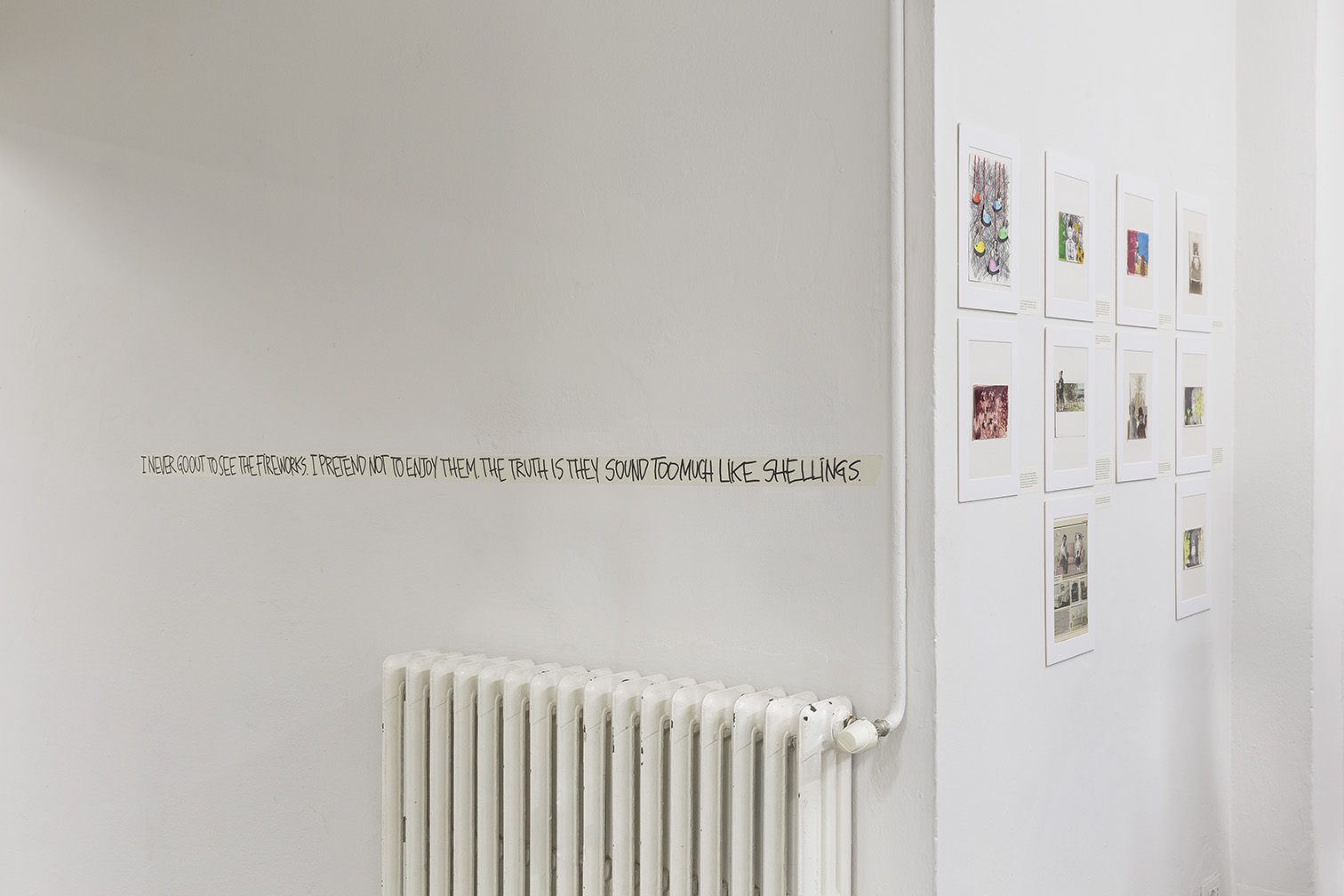 Photos by Andrii Dostliev (1), Stefano Maniero (2-7).