Ink and pencil on toned paper, fragments of found photographs. Series of 44.
Post-photographic research, which explores traces of a traumatic historical event in everyday practices and in contemporary landscape and tests the limits of photography as a medium in trauma representation. 
The starting point of this project was the personal sense of guilt which accompanies the acts of throwing food away. This feeling is common in contemporary Ukrainian culture and originates in our postmemory – it was imprinted into our generation's behavioral patterns by the stories of our grandparents – survivors of the man-made famine of 1932-33 in Soviet Ukraine called the Holodomor, which killed millions. 
The ink prints document the thrown-away food while fragments of found black-and-white photographs of unrecognisable landscapes demonstrate the lack of the famine's traces in the landscape – unlike many collective traumas which have exact geographic locations and present in the landscape in the form of 'places of memory'.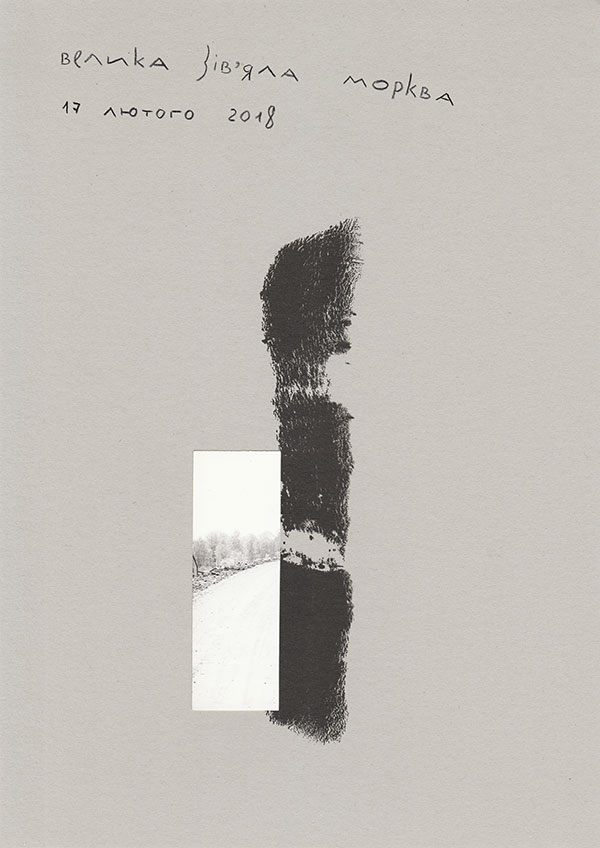 February 17th, 2018
one big flaccid carrot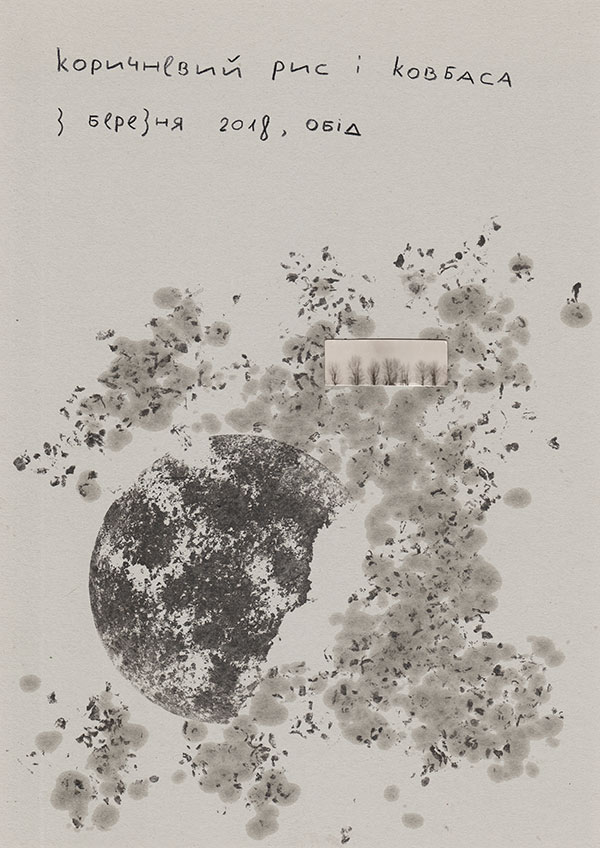 March 3rd, 2018 — dinner
brown rice with sausage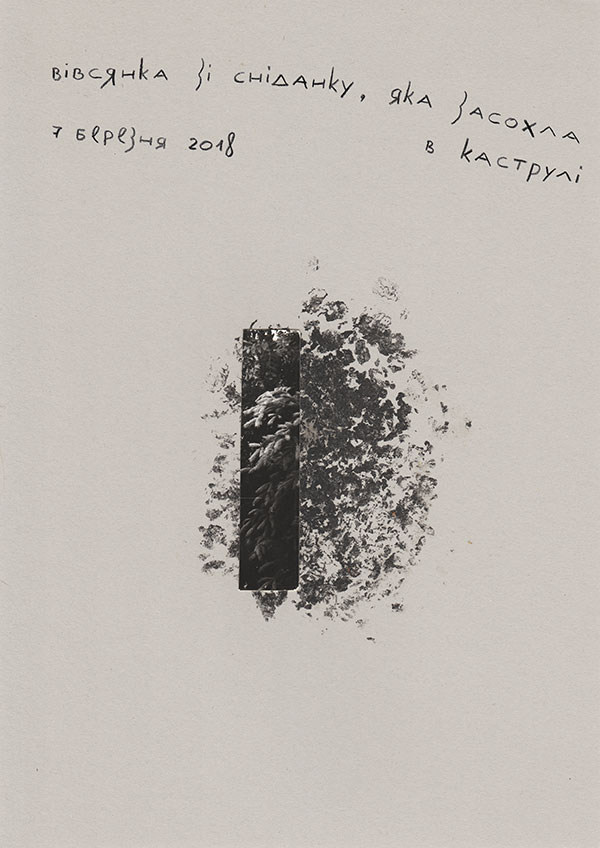 March 7th, 2018
breakfast porridge left in the saucepan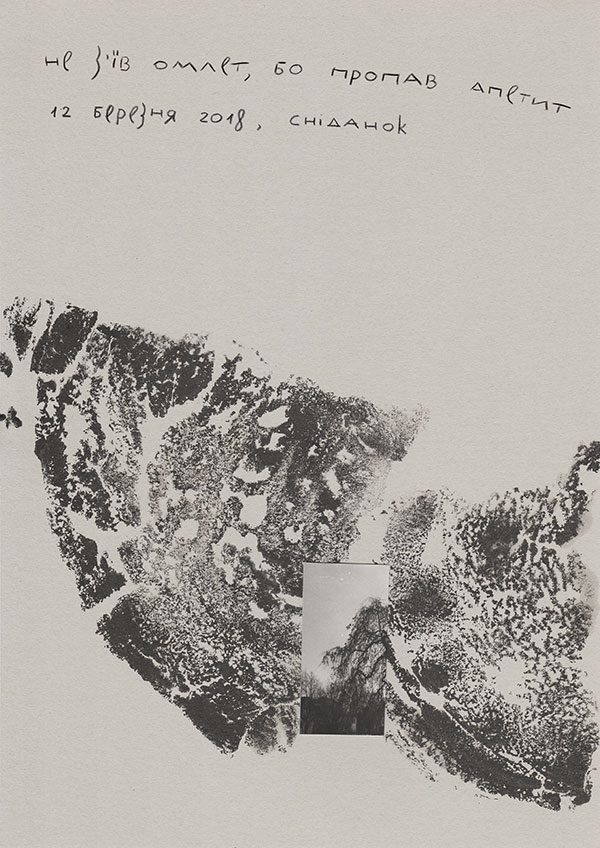 March 12th, 2018 — breakfast
lost appetite and didn't finish my omelette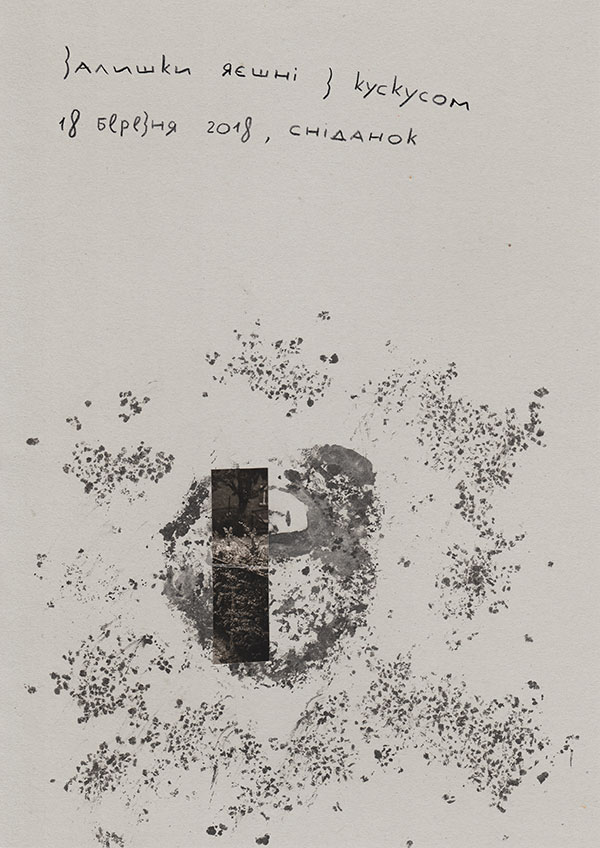 March 18th, 2018 — breakfast
couscous and fried egg leftovers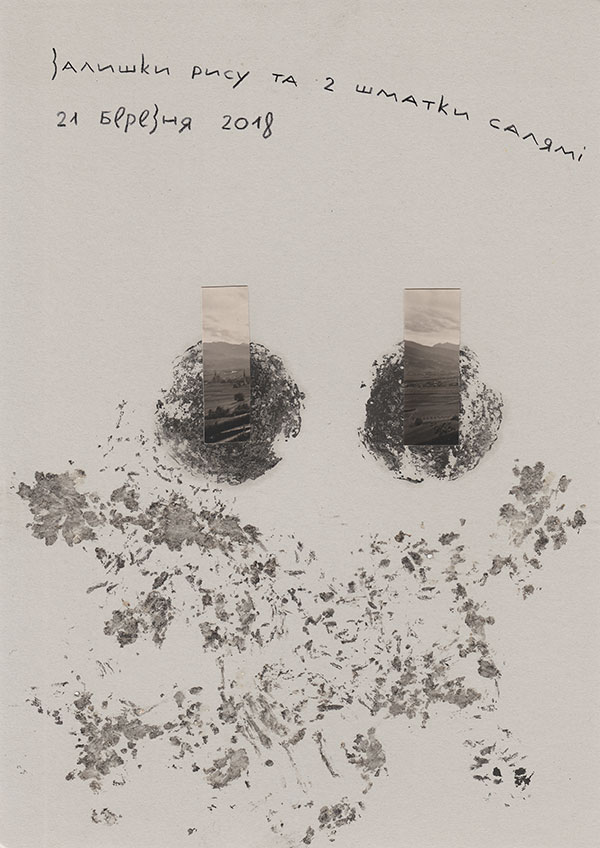 March 21st, 2018
rice leftovers with two salami slices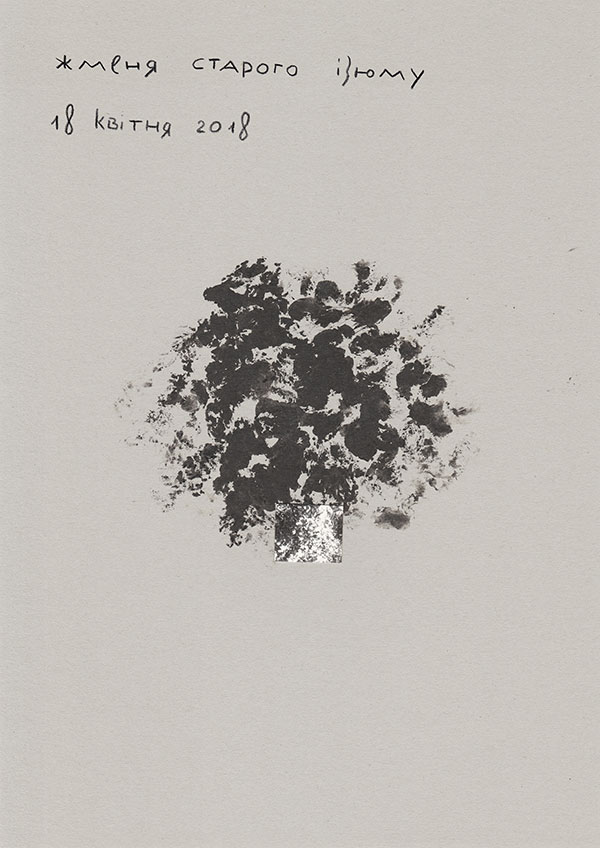 April 18th, 2018
a handful of old raisins