This tank-shaped salt lamp was purchased from a souvenir shop in Bakhmut in late 2016. Bakhmut is a city in Eastern Ukraine famous for its salt mines. For a short period of time in 2014, the city was under occupation by Russian terrorists from the so-called DPR. Various salt lamps always were a large part of city's souvenir industry, but this particular kind, in the shape of a tank, has only appeared recently, after the city was liberated by the Ukrainian army.
A household lamp, one of the traditional symbols of domestic cosiness, suddenly takes shape of a military vehicle after the city had experienced the war first hand. These tank-shaped souvenirs are only a minor aspect of a general traumatisation of Ukrainian society caused by the war lasting since 2014. This traumatisation is yet to be overcome by the
Ukrainians, a very long and complex process that might take many years. One of the many war wounds that we have yet to lick. And we were literally licking this particular one, day by day, bit by bit. For four and a half years, since December 2016, we've been taking a photo each week to
record the lamp/tank's state.
Follow the project's progress in real time on Instagram: https://www.instagram.com/lickingwarwounds/.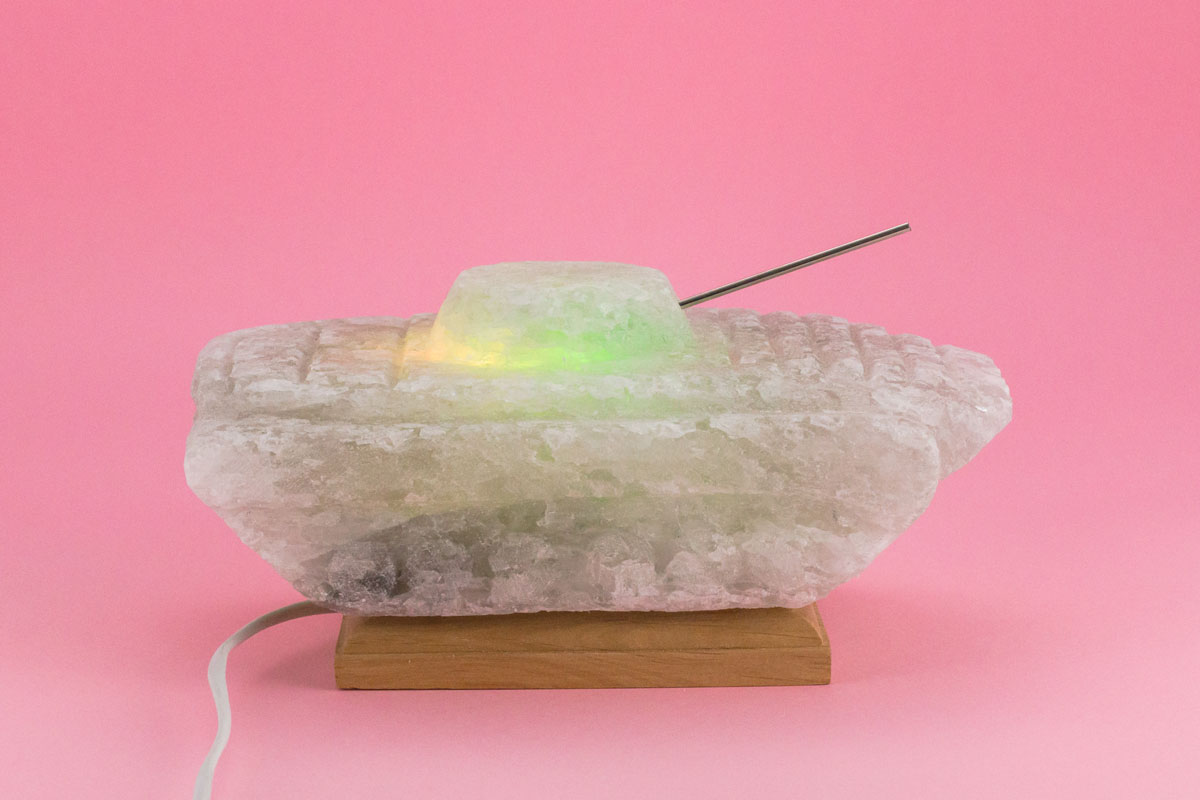 Exhibitions:
2021 Lost, dead, and pink, Gerhart-Hauptmann-Haus, Düsseldorf, Germany (personal; with Andrii Dostliev)
2021 Izolyatsia, Soledar, Ukraine (personal; with Andrii Dostliev)
2020 Centrala, Poznań, Poland (personal; with Andrii Dostliev)
2019 iZone, Kyiv, Ukraine (personal; with Andrii Dostliev)
2019 Muzychi art house, Muzychi, Ukraine (personal; with Andrii Dostliev)
2017 They'll gonna kill us anyway, Galeria Luka, Poznan, Poland
2017 WrocloveUkraina, CUKR, Wroclaw, Poland
2017 Tam, gdzie teraz, galeria Labirynt, Lublin, Poland